Is Getting An MBA Worth It?
Posted by Albers School of Business and Economics on Monday, February 8, 2021 at 9:16 PM PST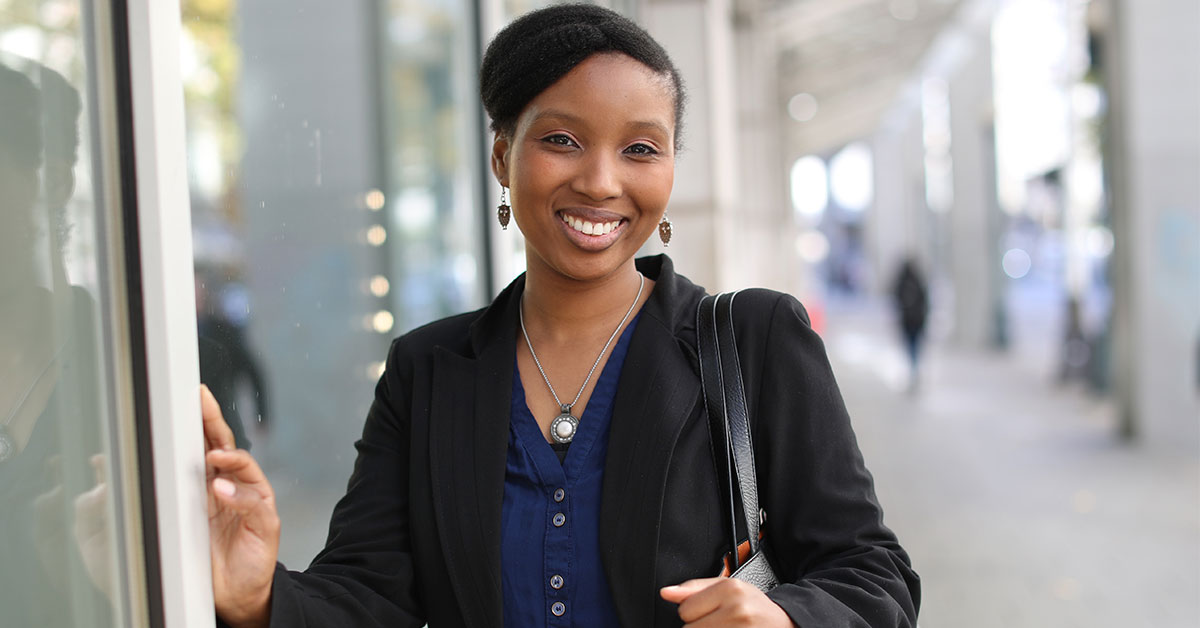 There are a number of unprecedented challenges facing today's students and recent graduates: student debt continues to soar, unemployment spikes and layoffs have created an increasingly competitive job market, and the health of the economy in general remains under hot debate. Given the uncertain economic and public health outlooks, it seems only natural that the decision to continue education would be more carefully examined than ever before.
This includes the decision to pursue your MBA.
There are many known benefits to earning your MBA when it comes to your career path, and employers across the board continue to be drawn to candidates who do hold an MBA or other advanced business degrees. The expertise and experience gained from an MBA can be applied within almost any area of business, which makes these students highly desired in leadership positions across industries. With beneficial insights into a multitude of business functions, it's not hard to see the appeal of an MBA degree.
On the other hand, an MBA degree comes with a price tag; a price tag that, in many instances, would be a substantial expense for recent graduates, as well as potentially taking significant time out of the workforce for career professionals.
So, the question then becomes: is getting an MBA worth it?
What To Consider When Making Your Decision
Given the aforementioned time, money, and effort that an MBA really requires, it's important to think about and reflect on your reasons for pursuing one.
What are you hoping to achieve? Are you looking to expand and hone your skill sets for your desired career trajectory? Do you know how you want to apply your gained knowledge and insights to your career?
These are important questions to ask yourself before deciding whether or not it is worth your while to pursue an MBA, or any other advanced degree.
Continue to think about where you are, where you want to go, and what it will take to get you there. An MBA is only worth it if it's actually going to take you where you want to go.
The Value of An MBA In Today's Market
MBA and business master's graduates are not immune to the tumultuousness of today's marketplace, and with so many intelligent and qualified individuals looking for work and to advance their careers, finding any sort of competitive advantage can make all the difference. More and more companies are looking to strengthen their position in the marketplace, and come out of the pandemic stronger than they were before. Hiring the right talent with the right skills is an important piece of that. The experienced-based learning the MBA degree and other business degrees provide is enticing for employers and is extremely useful for candidates.
Findings from the 2020 Corporate Recruiters Survey suggest that employers are still confident about the value of business management graduate talent who deliver strategic thinking, communication skills, and versatility to their organizations. In fact, when asked about hiring plans for 2021, 89 percent of employers said they plan to hire MBA graduates.
Involving a broad range of business-related topics, including accounting, statistics, economics, communications, management, and entrepreneurship, it's clear that the business and leadership skills for which an MBA readies students are still highly sought after and valued by employers.
And for the majority of students, MBAs offer additional benefits, beyond new job and leadership opportunities, that should be taken into consideration.
A Stronger, Expanded Professional Network
A big part of enrolling in an MBA program is becoming part of a connected community of future leaders and alumni, across a wide range of industries and verticals. Most programs offer access to networking event series, hosted by various organizations and potential employers, as well as other conferences and meetups — all opportunities that could expand your reach, and ultimately, your chances of success in the business world at large.
Improved Earning Potential
Another component of calculating whether business school is a worthwhile investment for you is how it will provide access to more senior roles with higher salaries.
Now, this increased earning potential varies by employer and role. According to GMAC's Corporate Recruiters Survey 2020, this boost to compensation is more apparent in Fortune 100 companies or the big-three industries that hire the most MBAs — consulting, finance, and technology.
That being said, the average salary for graduates from top schools is typically in the six figures>, and, according to >the National Association of Colleges and Employers, the average starting salary for Class of 2020 MBA grads is $20,000 a year more than those with an undergraduate business degree. And the financial value of business school is not just about that first post-graduate job or promotion, it's also about putting you on a path for greater earning potential throughout your career by giving you the skills you need to perform well and advance.
Map Out A Satisfying Career Path
If you're looking to make a change in your career, an MBA program may help equip you to face that challenge by gaining exposure to peers, faculty, and alumni from a variety of professional backgrounds. Since an MBA degree can be applied to most industries, there are certain specializations and emphases you can explore while enrolled in these programs, such as strategy, corporate finance, or operations.
On the other hand, not every student who pursues an MBA wants to make a dramatic career change, and many are simply looking to accelerate the pace of their professional development within a particular industry or even at their current company (especially if there is an educational reimbursement program as a part of employee benefits).
Either way, an MBA program helps to define goals and next steps to ensure that you will achieve long-term success in a career you enjoy. And these benefits go beyond the tactical. MBA programs, such as Seattle U's Albers MBA degree program, better position graduates with a deep understanding of the role business plays in society, allowing them not only to grow as a stronger voice within their own career, but also paving the way to become a greater source for good in the greater community.
The Online MBA Program
Though a rapidly growing segment of the management education market, the online MBA program has become an increasingly popular option to students looking for flexible and accelerated means through which to continue their business education.
And in this fast-paced world, these benefits of the online MBA can't be overlooked. A student doesn't have to quit the job they already have to get their degree, and the classwork and assignments can be completed from anywhere. Most online MBA programs can be completed in as little as 18 months, or can be spread out over a number of years depending on life's demands.
But with all these benefits, it's also important to do your research. The online MBA program space has exploded in recent years, and become rather crowded, so what you get can vary greatly. You also need to evaluate if the benefits you sacrifice with an online program still make obtaining your MBA worth it.
For example, if a strong alumni network, with on-site events and programs, is a primary reason for considering the degree, you might prefer to wait until a more traditional program would make sense for your schedule so you could achieve your desired outcomes.
Still, many graduates of online MBA programs report positive outcomes once they get their degrees, including receiving promotions, increasing pre-MBA pay levels, or starting a new job. Furthermore, the satisfaction levels of online MBA programs are reportedly quite high. According to a survey conducted by PoetsandQuants, alumni were asked to give a rating based on how likely they were to recommend their completed online MBA program on a scale of one to 10 (ten representing the most resounding endorsement possible). The graduates reported an average score of 9.22.
Seattle U's MBA Programs
Seattle University is dedicated to educating and empowering leaders, and helping graduates see the best return on their investment in their continued education. The Bridge MBA, the Professional MBA, Online MBA and Executive MBA offered at Albers School of Business and Economics are all rigorous programs designed to prepare their graduates for successful careers. Each is tailored to a distinct audience and caters to different needs and schedules:
We invite you to visit our site to learn more about our MBA programs and which will best fit you and your career goals. We are here to answer any questions you may have about how we can help you tap into your potential and fuel your professional development.