My Heart Shall Sing: A Holiday Celebration in Word and Song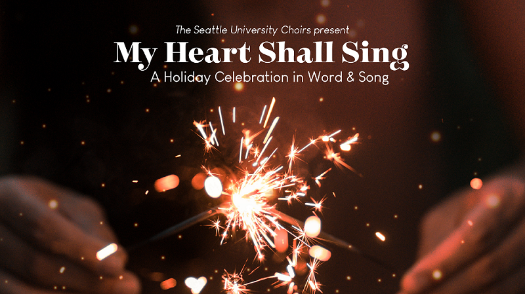 Seattle U Choirs returned to in-person performance last week. If you missed it, you can still enjoy the warmth of the season and view the concert recording on YouTube. (The performance begins at 31:00.)
Looking for a Great Holiday Gift?
Buy advance tickets for the Winter (March 10) and Spring (May 19) concerts and give the gift of music this year.
Tickets for all concerts available here.
Interested in performing with Seattle Choirs?
New singers are welcomed into the Seattle University Choirs at the beginning of each quarter. Auditions are required for University Chorale & Chamber Singers; University Singers does not require an audition and is open to students, alumni, faculty, staff, and community members. Reach out to Dr. Leann Conley-Holcom, Director of Choral Activities, by email to get involved.