Naomi Kasumi's Silent Lullaby for Lost Souls is now on view through February 22 in the Vachon Gallery.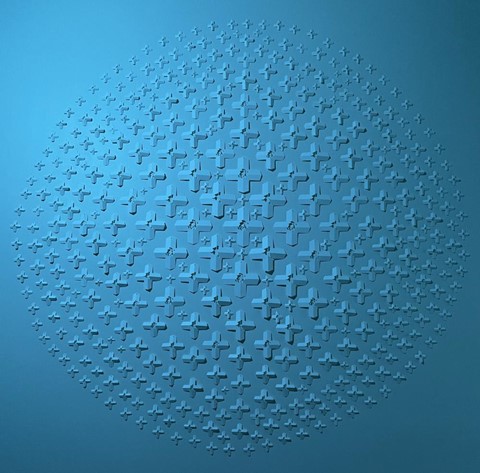 The gallery will host a public panel conversation with the artist and Dr. Sharon Suh on Thursday, February 17 at 4:30 p.m., followed by a reception.
We will follow all current Seattle University COVID-19 protocols in place at the time of the visit. This includes requiring attendees to complete SU's Safe Start Health Check, show proof of full vaccination or a negative COVID-19 PCR test, and wear a mask while inside the building.
The installation Silent Lullaby for Lost Souls is part of Kasumi's process in attempting to understand the historic events during Japan's period of Isolationist foreign policy (鎖国 "locked country") from 1603–1868, and the persecution and extermination of Christianity in Japan. During these years, Christians practiced their faith in secret to avoid persecution; an uncountable number of Japanese Christians and missionaries were tortured and killed.
A reflection of her research and field study in Nagasaki and Amakusa, Kumamoto in Japan in 2020, this work is her emotional and artistic response to the history, intellectually fused in the form. The "cross-shaped" paper objects featured in this piece are inspired by these clandestine Christians, who cut the thin Japanese calligraphy paper 3"x 3" and folded, sometimes placed in their home for a specific ritual or hidden in their chest pocket as their charm. Kasumi intuitively sensed that those souls were lost, still seeking maternal love and compassion. The circular form of collected white objects formed the portal for another world to travel back to where they belong to rest their soul. This is Kasumi's lullaby to these lost souls. She hopes they hear the silent song, "It's safe and now you can sleep."
Naomi Kasumi is Professor of Design and Director of Design Program at Seattle University. Recurring themes in her research and installation art, derived from her personal experience of loss and grief, include "presence and absence," "memory/memorial," and "loss and healing." Kasumi's work has been extensively exhibited and permanently installed nationally and internationally, especially across Japan, where she was born and raised. Locally, her work has been shown at: Seattle Art Museum, their Olympic Sculpture Park and Asian Art Museum Gardner's Center for Asian Art & Ideas; Wing Luke Museum; University of Washington; Seattle University. She received her BFA and MFA at the University of Oregon in Visual Design, following her BA in Social Welfare at Bukkyo University in Kyoto, Japan.
The Vachon Gallery is located in the Fine Arts Building. The campus map is available here.
Image: Silent Lullaby for Lost Souls, Photograph of Installation, Image Courtesy of Seattle University