Sean McDowell, PhD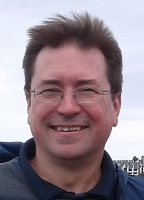 Biography
Sean McDowell CV (PDF)
Sean McDowell joined Seattle University in 2002 after a two-year stint as a visiting professor at Indiana University, where he received his Ph.D. in 2000. His teaching specialties include classical, medieval, and Early Modern poetry and drama; Irish literature; Chinese and Japanese poetry in translation; historical phenomenology; the history and philosophy of science; archipelagic literature; film studies; and creative writing.
Prof. McDowell is a past president of the Andrew Marvell Society and of the South-Central Renaissance Conference, the Executive Director of the John Donne Society, and the editor of the John Donne Journal: Studies in the Age of Donne. He received the Most Inspirational Faculty Award from the Graduating Class of 2006 as well as the 2016 Distinguished Faculty Award from the Seattle University Alumni Association.
From 2012 to 2021, he served as Director of the University Honors Program. Since 2005, he has co-taught the popular Writers' Workshop in Ireland, most often with Inaugural Washington State Poet Laureate Sam Green. A poet and fiction writer as well as a scholar, his most recent poems have appeared in the Welsh journal Scintilla and the English journal The High Window. His next book, Metaphysical Shadows: The Persistence of Donne, Herbert, Vaughan, and Marvell in Contemporary Poetry, is forthcoming from Lexington Books in 2022.
Prof. McDowell believes that through reading and studying the great voices of world literature, we can discover our own voices, regardless of who we are or where we come from. Every writer is an opportunity; every course, a journey of discovery. His upcoming and most recent courses include Writers' Workshop in Ireland (ENGL 3110 and UCOR 1300), John Donne Seminar (ENGL 4310), John Milton Seminar (ENGL 4320), Poet Laureates Then and Now (ENGL 2010), The Rise of Science (HONR 2300), Greek and Roman Literature (HONR 1110), Medieval English and Continental Literature (HONR 1130), Writers in the Public Sphere (HONR 2150), and Mindfulness in Chinese Poetry (UCOR 1400).