Executive Coaching: The Foundation for Growing as an Agile, Innovative Leader
Posted by Albers School of Business and Economics on Tuesday, April 26, 2022 at 9:16 PM PDT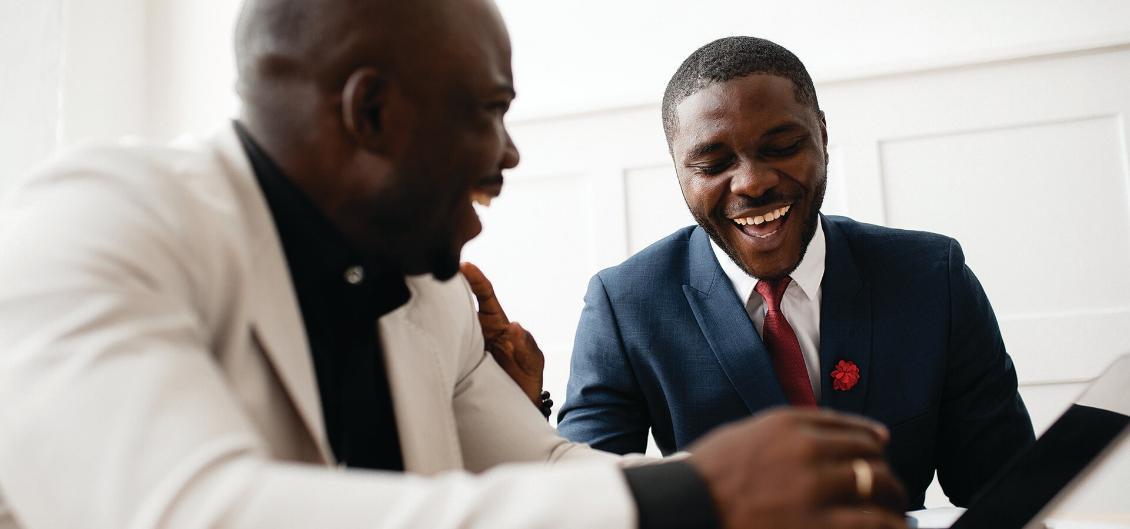 What are the benefits of executive coaching?
An executive coach is an expert who works one-on-one with mid- to senior-level professionals to elevate their leadership skills. Just as an athletic coach is necessary for even the most accomplished athletes, professionals often take advantage of executive coaching for any number of reasons, from honing their interpersonal skills to deconstructing a rough experience at work to designing new organizational structures.
"In my opinion, executive coaching is a key ingredient to creating top-performing executive teams and individual professionals," says Clark Waterfall, Founder & Managing Director of BSG & Talent Sequencing. Executive coaching can have a strong impact on you, your team, and your company overall. When you grow as a leader and collaborator, everyone at your organization will benefit.
As an evolving leader, executive coaching can help you:
develop more self-awareness about your identity as a leader and collaborator;
better understand how others perceive you;
identify your strengths and opportunities for growth;
improve your communication skills; and
learn to manage teams more effectively, adapting to different working styles and management challenges.
An executive coach can be a valuable listener to bounce ideas off, offering pragmatic advice that can expand your perspective. Your coach can help you better understand not only yourself but also how others in your work environment view you. This insight is necessary to develop your approach to leadership and serve the needs of a diverse workforce.
Building a relationship with an executive coach can also give you the skills necessary to serve as a leader in unprecedented times. When the COVID-19 pandemic hit, coaching was an essential resource for executives, who faced new leadership challenges in a rapidly changing workplace. The pandemic era has significantly impacted the nature of work, career trajectories, and personal life balance for everyone. Many people have reassessed their life goals, switched careers, or changed the composition of their work and home lives. How do you support your team through ever-evolving working conditions? How can you apply your leadership to new circumstances and modalities? Through your coaching experience in Albers' Executive Education programs, you develop the perspective, judgment, and tools that will prepare you for navigating unexpected shifts to the workplace, making you an adaptable, agile leader.
What makes executive coaching at Albers stand out?
In an Albers Executive Education program, you'll be paired with an expert who will provide individual coaching to help you develop your identity as a leader. Executive coaching is integrated into two of our programs:
Our Executive Leadership Certificate program: a seven-month program offering an in-depth exploration of leadership where you'll discover who you are as a leader, how you are perceived by others, and what leadership means to you.
Our Executive Leadership MBA program: a two-year program which pairs the Executive Leadership Certificate with our rigorous Executive MBA curriculum and incorporates an applied approach to leadership education.
While many universities offer leadership courses, our program takes a unique, personalized approach to helping you develop your voice and vision. The executive education opportunities at Albers are trusted by many of the region's largest companies to train innovative, authentic leaders. What you learn about yourself in your coaching sessions along with the concepts and strategies from your coursework can be applied directly to your career.
"One of the best things about working with a coach was the way he was able to help me integrate and use what I was learning in the program into real situations in my job. Working with a coach that was familiar with our curriculum tied everything together and made the learning so much more impactful."--La Quanna Cooper, LEMBA 2023, Manager, Health Policy and Reimbursement, Novartis
Ensuring successful student-coach relationships
We pride ourselves in working with first-rate experts to deliver a robust coaching experience. Each of our executive coaches works in private practice and have been with Albers for at least a decade. Their familiarity with and intimate knowledge of our curriculum means they can support the individual's journey as a student as well as their growth as professionals.
Our program cultivates successful student-coach relationships by ensuring a quality fit through our assignment process. Prior to the program, Albers provides executive students with biographies of each coach, allowing the student to learn what each coach's expertise or approach might be. Students then provide the program with their top 3 choices. Albers attempts to match students with their #1 choice as much as possible.
"I picked my coach in the Executive Leadership Certificate program because I thought he would challenge me and hold me accountable. What I hadn't expected was that his challenges would all come in the form of questions, and that I would have to be accountable to myself. Our work together helped me to recognize some important factors that shifted my path, perhaps permanently, in a direction that was both more honest and ultimately self-affirming." –Sean Shanahan, ELP 2021, Senior Manager, Enterprise Safety and Compliance, Nordstrom
Albers' professional coaching occurs in a holistic context and honors the International Coaching Federation (ICF) Core Competencies. Coaching takes place over the course of the Executive Leadership certificate program in the form of confidential one-on-one sessions. Students work directly with their coach to determine their coaching schedule.
Students are also given a series of reflection questions, numerous articles and other reading material, and two self-assessments (MBTI and FIRO-B) to help them orient and prepare for coaching. The coaching dynamic will be shaped by the student and the coach, usually centered around what the student wants to focus on.
Albers students explore topics and themes of their choosing. The student and coach work together to establish initial coaching agreements, fostering integration of coaching-specific topics with other learning in the program. Students are encouraged to use the time to incorporate what they're learning in the program into what they're working on with their coach. Based on individual coaching goals and intentions, students use mini-experiments and action items to support growth and development.
Each session also offers regular check-ins, time to explore emergent issues, and space to link and integrate themes across their program experience. Students leave the coaching experience with a stronger sense of their identity as a leader and a toolbox of skills to help them apply program concepts to their careers.
"I can't say enough about how important it was for me to have a coach while I was a student in the Leadership Executive MBA program to help me make the decision to start a company at that time in my career. It's interesting when I look back, some of the readings she gave me have become the formative values of our company." –Ann Jarris, M.D., LEMBA 2018, Co-founder and CEO, Discovery Health
Ready to work with our executive coaches?
Contact us today to learn how the executive coaches in Albers Executive Education programs can help you more fully develop your leadership skills and business acumen.