As a partner in the global network of Jesuit universities and as a university located in the heart of an international city that is home to many global companies and international non-government organizations, global engagement is critically important to Seattle University.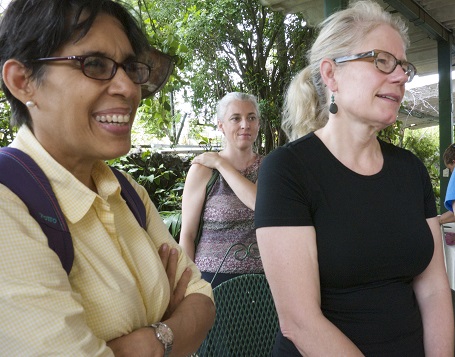 This fall, students enrolled in "UCOR 1600: Conflict and Revolution in Central America" are experiencing global engagement in a much more individual way. Professor Marissa Olivares, Seattle University's first Fulbright Scholar-in-Residence, and Dr. Serena Cosgrove, Associate Professor, International Studies and Program Director, Central America Initiative, are co-teaching this core class.
"The Fulbright-Scholar-in-Residence program supports Seattle University's global engagement goals and the goals of my university, Universidad Centroamericana (UCA), in Managua, Nicaragua," says Professor Olivares. "This becomes a two-way resource as I share my experiences with students here, broadening their view of Central America and, specifically, Nicaragua. At the same time, I am building my own professional career and academic growth to take back to my university and my students there."
"Professor Olivares and I have worked as colleagues and developed a friendship over the past decade," explains Dr. Cosgrove. "This relationship and both our experiences in Nicaragua and Central America allow us to add personal and political elements to an academic class. While we provide a broad view of the history and conflict in Central American, we can take a much deeper look into Nicaragua and demonstrate what solidarity looks like between professors and with Nicaraguan students."
The residency is a natural extension of their past collaboration. "My first teaching experience at Seattle University was during a time of high student activism," says Professor Olivares. "I was struck by how much SU students had in common with ours in Nicaragua. During my second visit, there were several Nicaraguan students at SU, so we could all learn together, directly."
Dr. Cosgrove adds, "While learning remotely during the pandemic, we were also able to use technology to expand our working relationship, coming in and out of one another's classes and connecting students from around the world."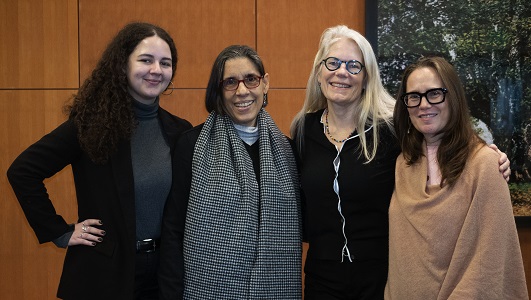 In addition to teaching this class with Dr. Cosgrove, as Fulbright Scholar-in-Residence, Professor Olivares lives on campus in Xavier Global Hall as a resident minister, connecting with Latinx and international students, and strengthening SU's inclusive and global campus community.
"I find myself in the process of learning how to approach each student as they are, with no assumptions," says Professor Olivares. "Living in the residence hall, I've met many students who are working more than one job and studying, juggling many responsibilities, and learning how to live as adult people. I am so impressed with how hard they are working and studying. This is a new experience for me."
Fulbright-Scholar-in-Residence at Seattle University
The Fulbright Scholar-in-Residence (S-I-R) Program is a Fulbright Program initiative that is specifically driven by the goals of U.S. institutions of higher education to enhance internationalization efforts on their campuses. Through the S-I-R Program, institutions host a scholar from outside of the United States for a semester or full academic year to teach courses, assist in curriculum development, guest lecture, develop study abroad/exchange partnerships and engage with the campus and the local community. (Source: Fulbright Scholar-in-Residence Program website)
"I participated in the Fulbright Foreign Student program in 1995, when I earned my master's degree at University of Kentucky," says Professor Olivares. "The Fulbright Scholar-in-Residence program makes critical contributions to international connection and cultural understanding. It is an honor to be named Seattle University's first Fulbright Scholar-in-Residence."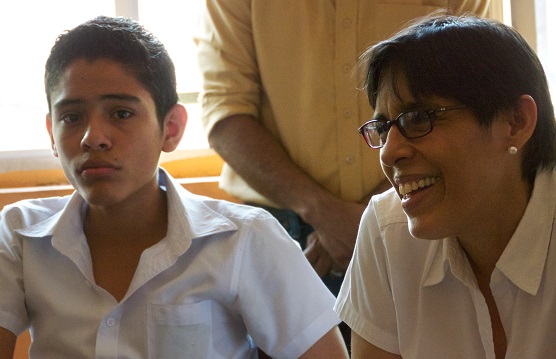 Throughout her tenure at SU, Professor Olivares will support, design, and implement Central America related programming for the SU campus and the broader Seattle community through her collaboration with the university's Central America Initiative. She and Dr. Cosgrove are exploring ideas to develop activities to engage students and the broader community, illustrating the challenges and opportunities facing the region at this present time, and strengthening relationships with Seattle-based organizations that focus on Central America and other advocates for the region.
Drawing from the Fulbright Scholar-in-Residence proposal, Dr. Cosgrove noted two long term goals for the residency. "First, we continue to strengthen our partnership with the Universidad Centroamericana (UCA) in Managua, Nicaragua," she said. "As the first university partner of our Central America Initiative, this opportunity to work together for an entire year will contribute to a more nuanced understanding of our different institutional cultures as well as our different national realities. It is our hope that this exchange will lead to increased programming between our two universities as well as with the other universities of Central America."
She continued, "Seattle University is committed to increasing the cultural competencies of its students as well as assuring the inclusion of students of color, particularly Latinx and students of Central American heritage. The presence of Professor Olivares as a teacher and as a mentor to students will support this important long-term goal."
Global Engagement at Seattle University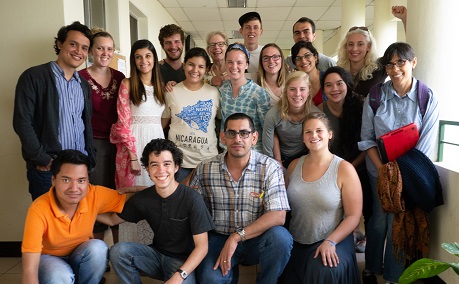 Created in 2010, global engagement efforts animate opportunities across the university for our campus to connect to the world and vice versa. Programming includes global initiatives and international university partnerships, study abroad, and international scholarship programs.
The Central America Initiative, SU's flagship global engagement initiative, began in 2014 as a partnership with the Universidad Centroamericana (UCA) in Managua, Nicaragua, growing to include the two other Jesuit universities of Central America: the Universidad Rafael Landívar in Guatemala and the Universidad Centroamericana "José Simeón Cañas" in El Salvador.
"Welcoming Professor Olivares is a remarkable way to extend the Central America Initiative across the campus," says Dr. Cosgrove. "The opportunity to learn from an expert will serve our students as they learn more about Nicaragua, in particular, and the Central American region as a whole. Given the paucity of news coverage in the United States about the region, our students will expand their understanding of the current events and historical roots of Central American society and politics by studying with Dr. Olivares. For students, Central America won't be an appendage to Mexico; rather it will shine forth as its own vibrant and diverse region in their minds."
"I have had so much support in integrating with the academic community at SU," says Professor Olivares. "I feel very welcome."
This is the first of a three-part series published in the Fall 2022 newsletter. Watch for our Winter 2023 newsletter with the next story about Professor Olivares' residency and a deeper exploration of the issues faced in Central America, especially the challenges for students and colleagues at the Universidad Centroamericana (UCA) in Managua, Nicaragua.
Photos, top to bottom: Professor Olivares and Dr. Cosgrove, with Dr. Susan Meyers in the background;* Isabeau J. Belisle Dempsey (SU grad), Marissa Olivares, Serena Cosgrove (SU), and Irina Carlota Silber (CUNY) at the launch event of "Imagining Central America;
Professor Olivares and student;* Professor Olivares, Dr. Cosgrove, Dr. Meyers and students.* *Taken during a collaborative research project with UCA and SU students and professors from 2015 in which they investigated the grandmothering of Nicaragua due to outbound migration of parents. All photos by Claire Garoutte.