Ken Allan, PhD
PhD, Art History
Associate Professor, Art History
Email: allank@seattleu.edu
Phone: 206-296-5369
Building/Room: Fine Arts 216
Ken Allan CV (PDF)
Education
PhD, University of Chicago, 2005
MA, University of Chicago, 1998
AB, Washington University in St. Louis, 1994
FIELD:
Modern & Contemporary Art History
Biography
I teach courses on modern and contemporary art and specialize in American art of the 1960s. I'm interested in how art, artists and visual culture can reveal the historical complexity of the spaces, geographies and built environments that structure our lives. Recent upper-level courses and seminars include, "Space and Site in Contemporary Art," "Trauma, Image, Text," and "Art & Place in the US West." My research focuses on the rise of the Los Angeles art scene in the 1960s and issues such as urbanism and spectatorship in post-WWII American art. I'm currently working on a project about race and infrastructure in Los Angeles and another on the art of Wallace Berman and the intersection of ideology, mysticism and information theory during the Cold War.
My work on artists Ed Ruscha, Wallace Berman and others has been published in journals such as The Art Bulletin, Art Journal, X-Tra Contemporary Art Quarterly and the book Pacific Standard Time: Los Angeles Art, 1945-1980 (Getty Publications, 2011). I recently published an essay on the contemporary painter Jonas Wood and the history of modernism for a Dallas Museum of Art/Yale University Press catalog and a review of Kellie Jones's South of Pico: African-American Artists in Los Angeles in the 1960s and 1970s in Art Bulletin.
I've also contributed essays to exhibition catalogs such as, American Aleph: Wallace Berman (Kohn Gallery/D.A.P., 2016), Pop Departures (Yale, 2014) and The City Lost and Found: Capturing New York, Chicago and Los Angeles, 1960-1980 (Yale, 2014). I've been invited to speak on art in 1960s Los Angeles at The Art Institute of Chicago, The Getty Center and The Center for Creative Photography, University of Arizona and I was a member of the advisory committee for 2011 Getty Museum exhibition "Pacific Standard Time: Crosscurrents in L.A. Painting and Sculpture, 1950-1970."
My work has been supported by the Smithsonian/Archives of American Art, The Terra Foundation of American Art and an American Council of Learned Societies/Henry Luce Foundation
I've served as the Associate Director of the Study of the U.S. Institute: Contemporary American Literature and Culture at Seattle University, an initiative funded by the U.S. Department of State. I'm currently a member of the board of the Association for the Study of the Arts of the Present (ASAP).
Select Journal Articles:
Ken D. Allan, "Ed Ruscha, Pop Art and Spectatorship in 1960s Los Angeles," Art Bulletin, Vol. 92, No. 3 (September 2010), pp. 231-249
Ken D. Allan, "City of Degenerate Angels: Wallace Berman, Jazz and Semina in Postwar Los Angeles," Art Journal, Vol. 70, No. 1 (SPRING 2011), pp. 70-91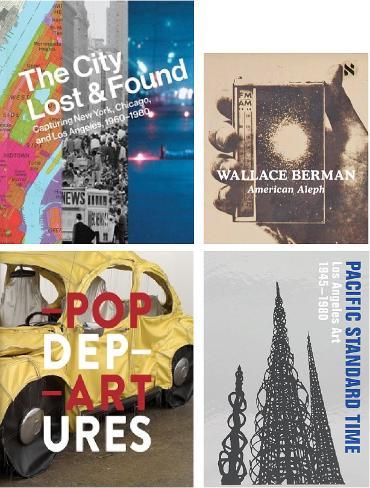 Recent Courses:
ARTH 4610: Space & Site in Contemporary Art
ARTH 3510: Trauma, Image, Text: History & Representation after WWII
ARTH 3500: Art since 1945: Foundations of Contemporary Art & Criticism
ARTH 2120: The Status of the Artist: Renaissance Intellectual & Modern Social Critic