Jian Yang, PhD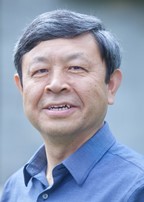 PhD, Teaching English to Speakers of Other Languages, Florida State University
MEd, State University of New York (SUNY)
BA, Foreign Language Institute, Luoyang, China
Professor Emeritus
Email: yangj@seattleu.edu
Biography
Professor Emeritus
Years teaching at Seattle University: 2000-2019
Dr. Yang has had a 16-year teaching career in the United States, as a Chinese instructor at the college level, an ESL instructor in intensive English programs, and an ESL teacher educator. Previously he taught college EFL in China. His areas of specialization are world Englishes, English in China and Asia, lexical borrowing, and vocabulary learning.
Dr. Yang was hired as an assistant professor and program director of the TESOL program in 2000. He has been a tireless ambassador to the TESOL program, to the College of Education, and to the institution.
Dr. Yang has stewarded the TESOL program and its students well. His impact on students is evidenced by the many alumni who are in the field helping others develop English language skills. Dr. Yang has also represented the program and institution through his work on committees in the college, the university, and at the national level. His research has helped to advance our understanding of English language learners in China. His record of teaching is consistently high. He has also earned high marks from students. Students within the program describe him as "student-centered" in his approach.