From Social Work Advocates April/May issue:
By Alison Laurio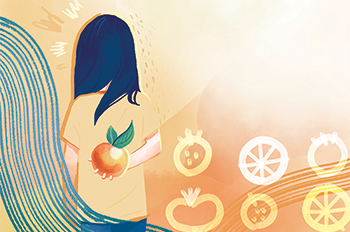 Eating disorders are not new.
"The earliest historical descriptions of people experiencing symptoms consistent with modern-day eating disorders date back to Hellenistic times (323 BC to 31 BC)," certified eating disorder specialist Lauren Muhlheim, PsyD, wrote in an article titled "History of Eating Disorders.
She tells of a young woman, age 20, in ancient Rome "starving herself to death in pursuit of holiness. Deprivation of food was seen as a spiritual practice and women were disproportionately afflicted. She said some contemporary authors have dubbed these fasting habits "holy anorexia."
Today, eating disorders are a serious and widespread health issue from which more than 30 million people of all ages and genders suffer. At least one person dies from an eating disorder every 62 minutes. Social workers are helping through prevention, treatment and policy.
Body and Mind
"All eating disorders impact the body and mind," said Irene Celcer, MSW, who also has degrees in clinical psychology and holistic psychology. She has a private practice in Atlanta.
Celcer states on her website that "anorexia nervosa, bulimia nervosa, compulsive eating and binge eating are complicated disorders that affect the person emotionally and physically and socially."
"They are complicated," she said. "And, like most illnesses, we cannot separate mind-brain and body. With the development of neuroscience, the indivisibility that could have been a professional hunch is now a scientific fact."
Compulsive eating, which is not a stated eating disorder in the DSM-5, is a "subjective feeling" patients suffering from bulimia, anorexia and binge eating have about how they consume food.
"And, it is an objective measure, too, of the way in which they may be eating: too much, too fast, too intensely," Celcer said.
As these disorders progress, they can take over a person's life.
"Everything revolves around their eating and their fear of food," Celcer said. "The eating disorder becomes bigger as their lives become smaller, and their social lives disappear."
Health at Every Size
Judith Matz, MSW, LCSW, uses a non-diet, Health at Every Size framework, a concept she says "promotes wellness beyond weight and addresses social justice issues that affect people of all sizes." The concept also adheres to not using shaming terms such as obesity and overweight.
"The term 'overweight'—what weight are people supposed to be?" she said. "The word obesity is a shaming term commonly used in medical settings. In 2013, the American Medical Association declared obesity a disease against the advice of its own advisory board."
Since obesity is classified as a disease, even if a person is in good health, blood work is required with exams, and the word "obese" leads to assumptions about physical health, Matz said. Also, the Body Mass Index, what she calls a "subjective measure" used as a gauge for disease risks, was lowered.
Matz is the author of three books on eating and weight issues: "The Diet Survivors Handbook"; "Beyond the Shadow of a Diet"; and "Amanda's Big Dream." She specializes in binge eating disorder and other struggles with overeating at her private practice in Chicago. Her personal story, told on her website, details her road to the Health at Every Size framework.
Thin in high school, she indulged and gained weight in late-night binges in college. College and marriage led to a summer-long trip to Boston, where she ate whatever she wanted. Returning home, Matz was surprised to find her weight "had returned to its pre-dieting days."
"Something clicked," she writes. "At that moment, I understood that the very restrictions I had imposed on myself in order to lose weight actually increased my interest in food. I had lost track of the purpose of eating for nourishment and for pleasure. Instead, I had entered an obsessive relationship with food in which my sole focus was whether I ate what I 'should' or 'shouldn't,' and whether I was being 'good' or 'bad.' As the result of these revelations, I made myself a promise: to never again deprive myself of the foods I love. This meant that if I had the slightest thought that I 'shouldn't' eat something, I would eat it immediately just to prove that I could!"
Matz worked as a therapist and returned to school for an advanced degree that included eating disorder training. She then worked with compulsive eaters—first, she said, as a therapist, "then using a lifestyle and behavioral approach."
In a search for other methods, "I came across the non-diet approach and realized that this understanding of the causes and treatment of overeating described my own experience with food ten years earlier," she wrote.
The basics of Health at Every Size include that deprivation caused by diets causes overeating. A better way is learning to eat when physically hungry, eating what you're hungry for and stopping when full, she said.
"The cycle of deprivation and binge eating ends rapidly as all foods become 'legal,'" Matz writes. "People using this approach begin to learn how they may be using food to manage uncomfortable feelings and how to compassionately work their way out of overeating. People stop putting life on hold until weight loss occurs and experience feelings of calmness and freedom around food that they never dreamed were possible."
There are best practices when working with this population, and a clinician can ask clients what term they prefer if uncomfortable about using "higher-weight people" or any other term, Matz said.
Providers should become aware of their implicit bias, she said. And offices should be weight-neutral spaces with chairs of all sizes and no dieting magazines.
"Health at Every Size is informed social work," Matz said. "Helping people look at physical, mental and spiritual health is more important. Mortality studies show the fitness factor is more important than a weight factor."
Matz and Amy Pershing created The Body Positivity Card Deck, which was published this year by PESI Publishing and Media.
Family Roles
Abigail Horvitz Natenshon, MA, LCSW, GCFP, a psychotherapist in private practice in Highland Park, Ill., not only treats children with eating disorders, but she has a web page for kids. An eating disorder can be a "palpable presence" within a family, she said.
"When a child has an eating disorder, parents don't understand what the child is going through and it becomes like the elephant under the chair," Natenshon said. "It's important for parents to become informed advocates for their child and provide the child with a healthy eating lifestyle."
Parents need coaching from a therapist because the nature of support will change throughout the child's treatment process. And parents are "very important members of the treatment team because if they are involved and informed and included, they have the capacity to move the treatment along," she said.
An uninformed parent can make the child feel worse or create anxiety, so the more a parent knows, the greater help they can provide during recovery. If the child is older and doesn't want parents involved, that should be respected, Natenshon said. "Eating disorders are very difficult to understand no matter who you are. Parents are ideal observers because they're at the same table, so they can be helpful in bringing issues to the fore."
Natenshon uses therapy based on cognitive-behavioral techniques so a patient can understand the origin of the problem, genetic factors and environmental influences, and "learn it's not their fault."
Therapy is about making changes, so it helps if the disorder and its origin are understood. When you look at behaviors and track changes, you can tell where in treatment the person is and make treatment goals fresh and relevant to the moment, she said. Also important is the person's need to understand there is a way out, that it's curable.
"In 80 percent of cases, the person can have a 100 percent recovery," Natenshon said.
Group sessions can be helpful and may include mindful breathing, mindful movement and talk therapy.
Because eating disorders can be difficult to understand and recognize — and it can become a hidden disease that is more difficult to treat once it is ingrained, prevention is important, she said, and prevention happens through observation and recognition.
"Prevention can happen at home, in schools, by coaches and in doctors' offices," she said. "Health professionals need to be informed and know what to look for, and I don't think there is sufficient education in medical schools or grad schools. It's ironic, because eating disorders are the most lethal of all disorders."
Creating Change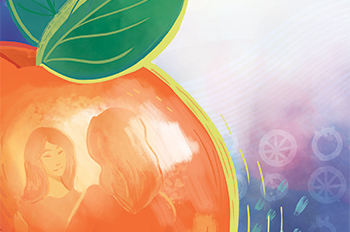 The topic of eating disorders is personal for any woman in the United States because "we know someone or have a family member or a friend who is struggling with the disorder," said Katrina Velasquez.
An attorney, Velasquez is founder and managing principal at Center Road Solutions in Washington, D.C., government relations representative for the Eating Disorders Coalition, and co-chair of the Health Policy Committee of the Mental Health Liaison Group coalition.
The MHLG, of which NASW is a longtime member, was instrumental in passage of the Anna Westin Act. Anna Westin died of suicide at age 21 after struggling with anorexia for five years. Lack of adequate coverage from her insurance company was considered a factor in her death. The first-ever eating disorders legislation to become law, the act named for Anna was enacted in 2015 as part of the 21st Century Cures Act.
"There were a variety of challenges involved," Velasquez said. "The first challenge was with Congress. There was a lack of understanding of the severity and complexity of eating disorders, that they're really a challenge, not a choice. They're an illness."
"Eating disorder policy wasn't that advanced along their trajectory, which meant a lot of work needed to be done," she said. Another challenge was how to narrow it down so it was something Congress, the federal government, would consider.
Yet another challenge was raising the issue to the top of Congress's attention, since at the time it was focused on finding solutions to the opioid crisis. But because each issue was a public health crisis, they were able to work on both, she said.
Many collaborated on the effort, and Velasquez said the EDC was essential in helping develop the legislation.
"It also was essential in helping build grassroots support," she said. "Everyone from social workers to patients to researchers were getting involved, 
going to Congress and talking or calling to get members to support it."
There was support from NASW, which endorsed the bipartisan legislation, and the School Social Work Association of America. Letters were written to Congress, and several members of Congress, both Democrats and Republicans in the House and Senate, "were essential in getting it across the finish line," Velasquez said.
Anna Westin's mother, Kitty Westin, was one of the founders of the EDC, and she was on its board when it passed.
"She was really essential and became the voice of what was going on," Velasquez said. "She went with me to Capitol Hill, made calls to congressional offices, and was our leader on this."
The act provides for eating disorder training for medical professionals—primary care doctors, nurses and nurse practitioners, Velasquez said. And she noted the creation of a center of excellence for eating disorders. The center provides training to identify and treat eating disorders, and received $3.75 million in funding over a five-year period.
Velasquez said further action is needed to increase coverage for eating disorders treatment. Agencies that regulate health plans are issuing guidance on the matter.
"In this time of political division, one thing I tell everyone, including social workers, is your voice really matters," she said. "Keep your voice strong, because whether you call or send a letter, it is noticed. And when you keep it up, you get things changed."
Velasquez said the Nutrition Care Act of 2019 has been introduced in the Senate, and "we're always looking for more voices if anyone wants to get involved."
Getting Involved
Chase Bannister, BA, M.Div., MSW, LCSW, CEDS, is founder and principal of Bannister Consultancy LLC, an independent consulting practice that promotes access to care and advancing health care policy. He works in Washington, D.C., and in Durham, N.C., where he has a small private practice. Bannister is the current president of the EDC board of directors, and is founder, senior vice president, and chief strategy and clinical integrity officer of the Veritas Collaborative, a specialty hospital system for treating eating disorders. Bannister also provides training to health and mental health providers on core competencies and the ethics of care.
"Because of the prevalence of eating disorder illness in the U.S. and around the world, it's likely 100 percent of practitioners will find themselves face to face with people with eating disorder behavior or patterns," Bannister said. "Whether they're in a position to recognize it is a different question altogether."
His university training included "literally a handful of minutes on eating disorders, and that was cursory at best," he said.
"Social workers should learn more and participate in the work of advocacy, even in spaces that may not be their primary realm of expertise," Bannister said. "Eating disorders require us all to come to the table and advocate for adequate funding and research money."
"This is the part of social work that is love your neighbor. You understand the concept of human pain, and that means you show up for one another."
To get involved and learn more, he said "join a group like the EDC."
"We can't do it alone," Bannister said. "We're at the table where all those voices sit and come together to move our common mission forward together."